Volunteerism and Child Separation
When: 11th of November 2021 at 09.00-14.00 (UTC+01:00)
Where: Online on Zoom – Please register on our website to receive a link to the seminar. Participants: Civil Society Organizations, researchers, travel agency, educational institution which facilitate volunteering or individuals with an interest in exchanging experiences and methodologies to promote the UN Resolution on the Rights of the Child.
We invite organizations and individuals both from Denmark and the south to join.
Organizers: The Child Protection Network, Denmark (Steering group: CKU, 100% for the Children, Alternatives To Separation (ATOS) and SOS Children's Villages Denmark)
Engaging people in the development cooperation is a high priority in Denmark and many, particularly young people, sign up to volunteer in different ways with alternative care organisations in the Global South. This may be understood as offering a good opportunity for getting to know the context, challenges and not least develop intercultural understanding. However, dilemmas remain especially when this relates to working with vulnerable children and young people and consideration of safeguarding and the 'do no harm' principal.
In this seminar, we will hear firsthand about different perspectives and experiences regarding the topic of volunteering with a particular focus on working with children and young people in alternative care in countries of the global south. We will hear from two international experts, Rebecca Nhep and Martin Punaks, who have lived in different parts of the world where they have seen first-hand the devastating impact that orphanage volunteerism and tourism can have in perpetuating the institutionalisation of children. Their research has helped gain an international understanding of this issue and their active involvement in campaigns and advocacy work has helped raise awareness of the need to change harmful practices.
Child rights background
The 2019 UN Resolution 'Promotion and protection of the rights of children', requires States to take appropriate action to prevent any actions that result in children becoming victims of any form of abuse including trafficking. This includes states taking action to 'prevent and address the harms related to volunteering programmes' in residential intuitions (named as orphanages in the UN Resolution), including in the context of tourism, which can lead to abuse, trafficking and exploitation. However, evidence illustrates the way in which 'orphanage volunteerism' contributes to the unnecessary removal of children from their families and their placement in residential institutions, as well as other harmful outcomes for children and young people.
Expert presentations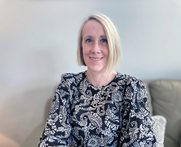 Rebecca Nhep is the Senior Technical Advisor for Better Care Network, the preeminent information hub and global convenor to influence action for children without parental care. Rebecca has 21 years experience working in the international development and child protection sectors, focusing on care reforms, family strengthening and community-led development.
Along with several colleagues from ReThink Orphanages, Rebecca has been leading the work to see regulatory and legislative measures introduced in Australia to combat orphanage trafficking, orphanage tourism and to prevent charity sector and foreign aid funds from contributing towards the unnecessary institutionalisation of children.
Rebecca is also the co- convener of the ACFID Child Rights Community of Practice and represents ACFID on the National Roundtable on Human Trafficking and Slavery. She is furthermore a member of the Australian Institute of Criminology's expert advisory group for the monitoring of the Australian Government National Action Plan to Combat Modern Slavery. Rebecca holds post graduate degrees in International Development and Anthropology.

Martin Punaks has over twenty years' experience of working in child protection, of which the last ten years he has specialised in children without parental care and care reform.  Martin lived and worked in India and Nepal for seven years for grassroots NGOs and social movements promoting family-based care. Following his return to the UK, Martin became the Head of Global Training and Advisory Services at JK Rowling's Lumos Foundation where his team provided technical support to over seventy countries. 
 Most recently, Martin has been working for UNICEF Kenya to support the Kenyan Government to develop its National Care Reform Strategy, and also with Family for Every Child, a global network of local civil society organisations.  Over the last ten years Martin's work has included a strong focus on tackling orphanage volunteering and trafficking – he is the lead author of The Paradox of Orphanage Volunteering which in 2014 drew global attention to this issue occurring in Nepal.  Martin has an MA (Distinction) in the Anthropology of Development from SOAS.  He is also a husband, father and an advocate for families everywhere.
We will also hear from Lasse Jensen who is Head of Global Contact under MS Action Aid who send around 1300 young people abroad as volunteers in development projects each year. Lasse will share and discuss MS' new volunteer safeguarding guidelines. And finally, we will hear from young people who are completing an internship in Africa as well as a presentation from someone who has experienced volunteerism first-hand from the recipient end.
Further we will be joined by two organisations who send volunteers to residential institutions, they will share how they prepare their volunteers.
Presentations from the experts and the recording of the seminar can be found on our resources page